Long Time Equestrians & Equestrian Newbs
Well hello I am glad you stopped by!
My name is Kacey Cleary.
I'm a wife, mom to a busy vehicle obsessed boy, oldest sibling of three, coffee drinking, animal loving, bible believing,  equestrian blogger.
I dabble in painting, digital drawing, photography and videography for fun. And I have been obsessed with horses since I was about 5 years old.
Here at Joyful Equestrian, I want to create the best online horse resource for amateur equestrians of all levels.
I want you to find and keep the joy in your equestrian journey as you continue to improve & learn more about riding and horses!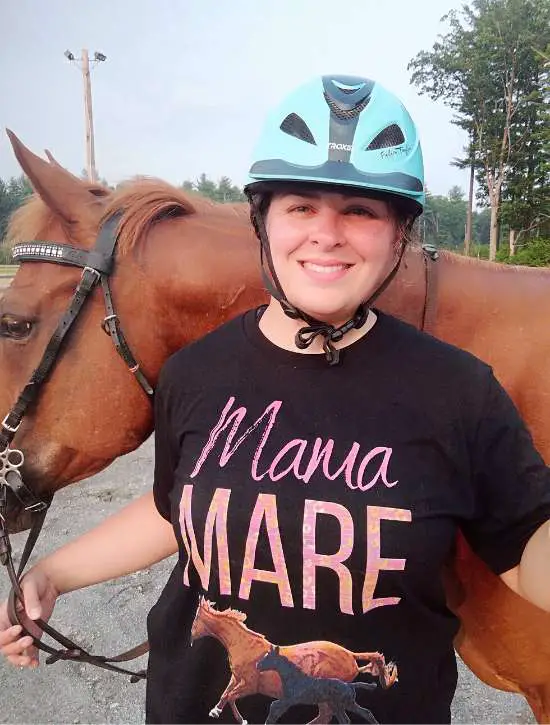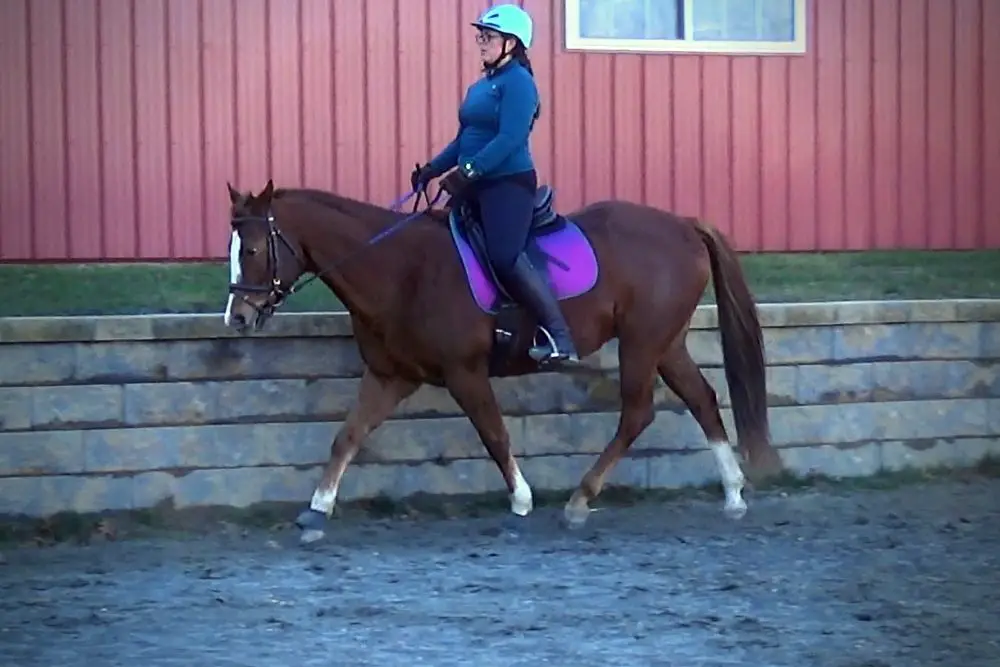 At Joyful Equestrian you will find:
Answers to your horse related & riding questions
Tutorials & Guides on handling, horse care, & riding
Information about breeds, colors, anatomy, behavior and other horse facts
Exercises for horse & rider
Fun equestrian lifestyle posts
Equestrian Printables
& more!
My goal is to help you grow as an equestrian and not just the riding part!
Being an Equestrian is so much more than just riding.
I want to encourage equestrians to :
always continue learning
keep safety in mind
keep the horse's well-being at the forefront.
Whether you are just getting started with horses or you have been riding for a while.
I want to create horsey content that will help you improve in all aspects of horses, so you can be the best rider and horseman/horsewoman possible!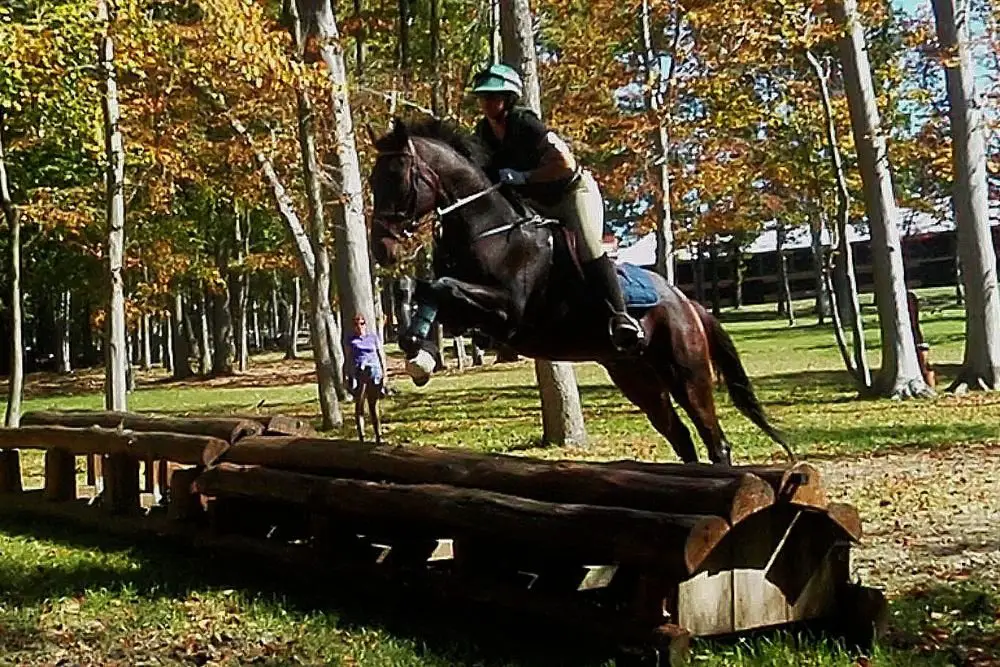 Qualifications Of Some Sort
A.S. in Equine Industries from University Of Massachusetts Amherst.
Rode on the UMass Amherst Dressage Team.
Instructors License with Massachusetts.
Certification With The American Riding Instructors Association- Level 1 Eventing & Dressage.
Resident Student Program At Bascule Eventing Farm.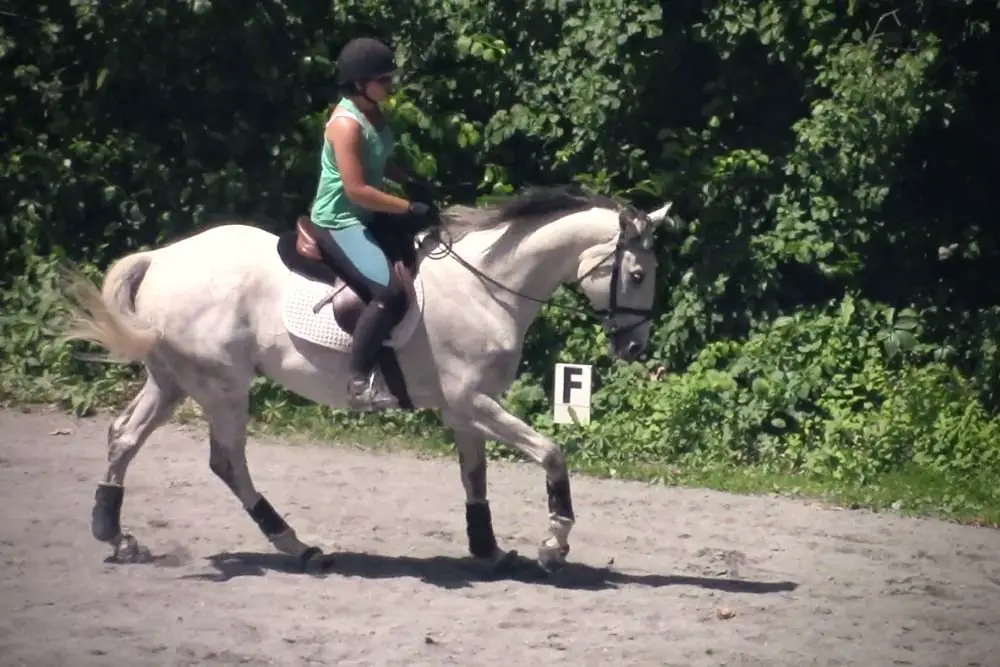 Some Of My Experience As An Equestrian
Here is some of my horse experience. I'm not sharing everything but a handful of things to give you an idea of my equestrian experience.
I am not a top level rider, but I have always been passionate about improving as a horsewoman and equestrian with the opportunities I have available.
I wanted to share this to help better relate with you and also because I think if I am sharing information and teaching about horses I should have enough experience to back what I am sharing.
Riding and taking lessons mostly english (dressage, show jumping, eventing, hunter/jumper) since 1998.
Working student at Ascot (hunter/jumper), Windkist (hunter/jumper), Winthrop Farm (dressage), Helen Cast Dressage (dressage), Windrush Farm (eventing), Appletree Farm (eventing).
Experience being a stable hand, groom, and barn manager.
Riding Instructor for over 6 years specializing in balanced riding and building a solid foundation in dressage and jumping.
Rented barn and started a horse boarding and riding lesson program (ended it couple years later due to arena not being suitable for lessons in cold weather.)
I have leased and free leased 9 plus horses, from thoroughbreds, to a standardbred, to an appaloosa, to a quarter horse.
I have owned 6 horses, mostly off the track thoroughbreds with exception of one warmblood.
I purchased my first horse myself in 2005 as a 16 year old. She was a 17 year old green ottb broodmare. Was not ideal as a first horse but taught me alot.
Volunteered at horse shows.
Volunteered at therapeutic riding farms.
Worked with green horses, problem horses and untrained horses.
Started untrained horses young and older, including untouched babies.
Retrained off the track thoroughbreds.
Competed at Hunter/Jumper Schooling Shows, Dressage schooling shows as well as 3 Phase Schooling Events through the years.
I am not a show rider just competed as a young rider and also when training some horses as a test to where we were at.
Schooled cross country up to preliminary level, but majority was taking green horses out schooling cross country between elementary to novice level jumps.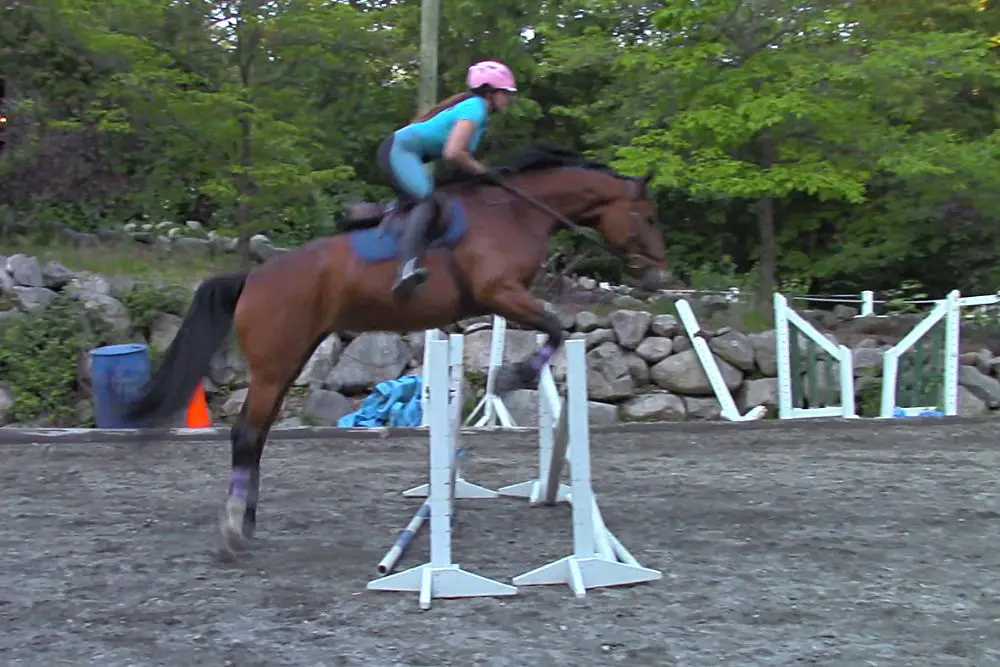 Horses That Influenced My Equestrian Journey
I wanted to give a tribute to the horses that have been in my life that have made an impact on my journey as an equestrian.
TO BE CONTINUED.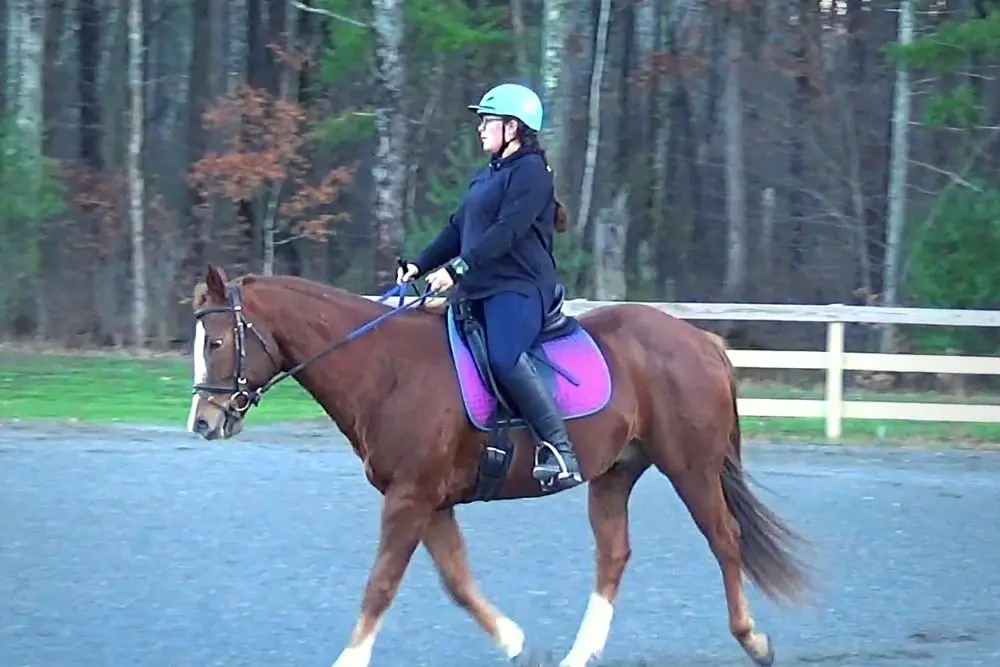 Where I Am At Now
Currently my job is as a stay at home mom, and creator for this blog, (which both take a lot more time than one might imagine).
I blog as an outlet to stay connected with horses and the equestrian community.
My world once revolved around horses and my career with horses. But after getting married and having my first kid a lot has changed.
Thankfully, I have been able to lease a horse from 2018 up to this past fall of 2022. His name is Chip and he was a semi-retired Quarter Horse, perfect horse for a new mom who wanted an easy going equine partner while getting used to the mom thing.
Unfortunately due to life circumstances and moving, I recently had to stop the lease.
Luckily I have an opportunity to possibly work with some Icelandic Horses that need conditioning and do endurance riding.
Although it has been on hold and I haven't started yet because illnesses keep popping up in my household.
Despite that I am looking forward to getting back into riding and experiencing something new.
I will update this section with what is going on with me now.
If your interested you can check out my goals and dreams below for what I hope for in my future equestrian journey.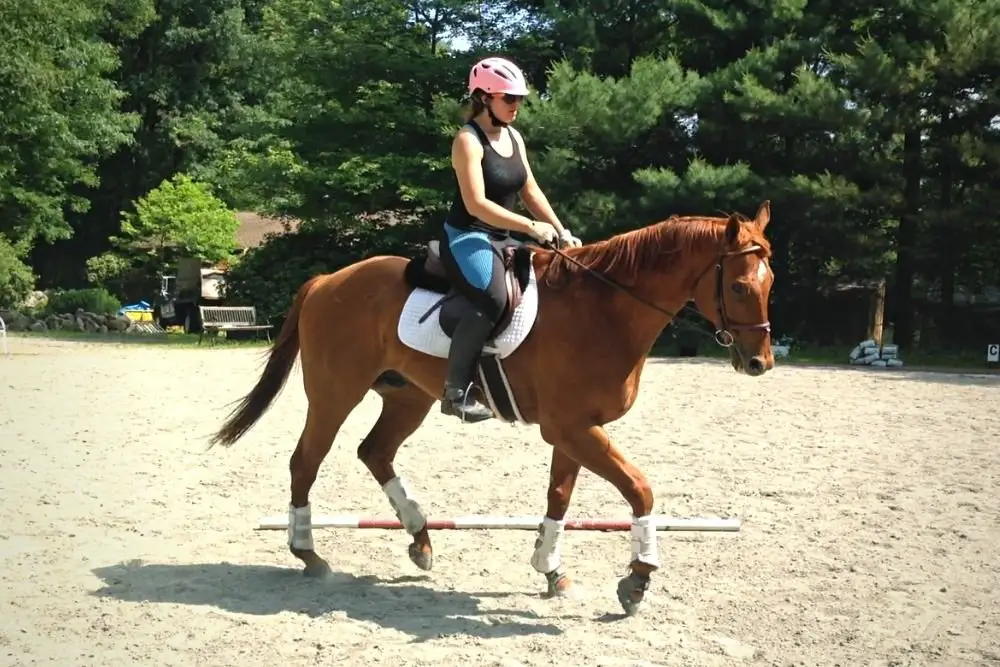 My Goals And Dreams
My goal right now is to work with people's horses as I have the time and get the opportunities. Then when my life settles enough also take weekly riding lessons. I miss jumping courses and going cross country basically eventing, but not competitively, just for fun.
Lately I've had the opportunity, to ride and work with Icelandics, including learning how to ride the tölt. It has been quite an experience.
I have many dreams when it comes to my life with horses.
Here are some of them:
Own and live on my own horse farm, maybe even a homestead type property.
Provide a work-to-ride program for those who can't afford to own a horse or take regular lessons.
Help people who are going through a rough time in life by giving them the opportunity to spend time with the horses and possibly ride.
Have a farm that rehabs and retrains OTTBs to give them a new career. I have always had an affinity for OTTBS. I have owned five of my own and worked with many others. I just love there willingness to please, their spunk and energy. Not for everyone but you also find calm or even lazy ones sometimes.
(This list will continue to grow. Just sharing for fun! With my ADHD I often have too many ideas to count. I haven't listed half of my horsey dreams. I would love to here your horse dreams! Feel free to email me and let me know.)