Standard Bay Coat Color Variation
Are you wondering what a standard bay horse looks like or what characteristics make a horse a standard bay?
Maybe you ride a bay horse, or your favorite horse is a bay and you are curious to know if their coat variation is a standard bay or if maybe they are a different shade of bay.
Well I am going to help you figure this out and break things down to teach you how to identify when a horse is a standard bay or not. You will learn some quick facts about this coat color and see a gallery of pictures to better grasp what the color looks like.
Keep in mind there are many different color variations of the bay coat color and this is just one of them. Also sometimes there can be bay coat colors that are known by more than one name.
Table Of Contents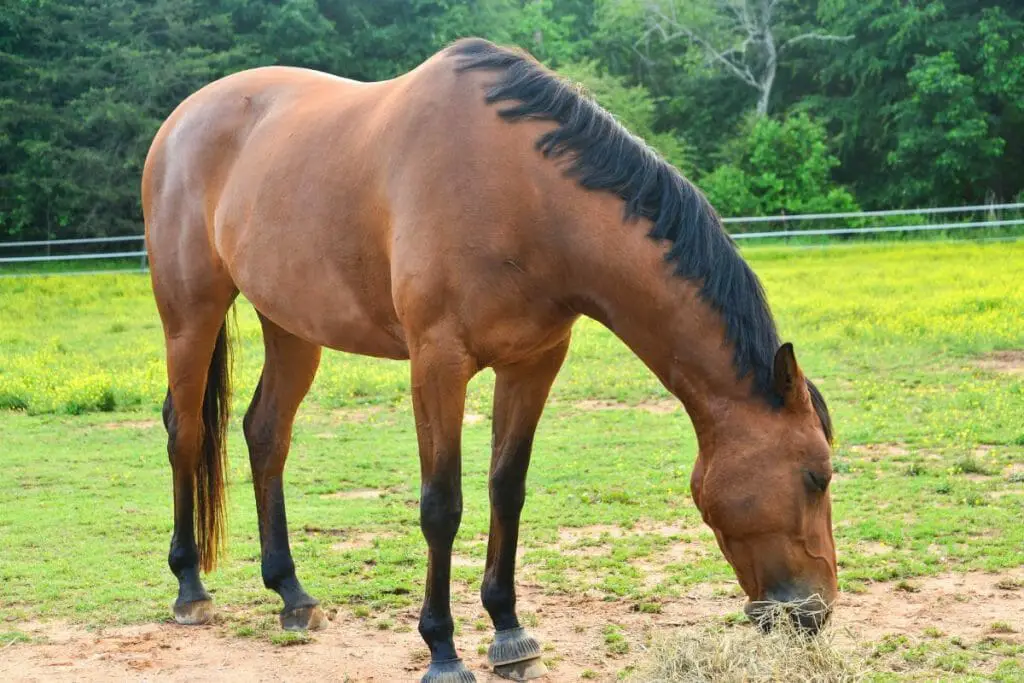 Description Of The Standard Bay Horse Coat
The most common bay color is the standard bay, which has a reddish-brown coat with black points. The reddish brown part of the classic bay's coat has no lighter or darker hairs. It is essentially the same color all the way through.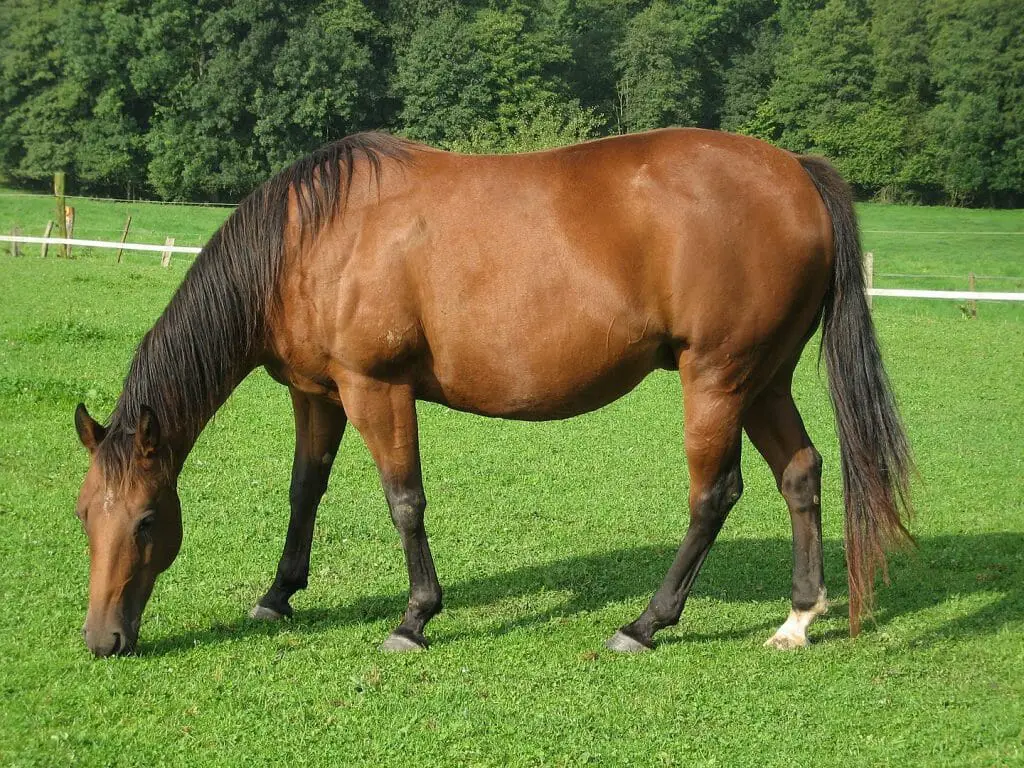 9 Quick Facts About The Horse Color: Standard Bay
Now that you know the description of what a standard bay looks like, here are some more things to know about the standard bay coat variation.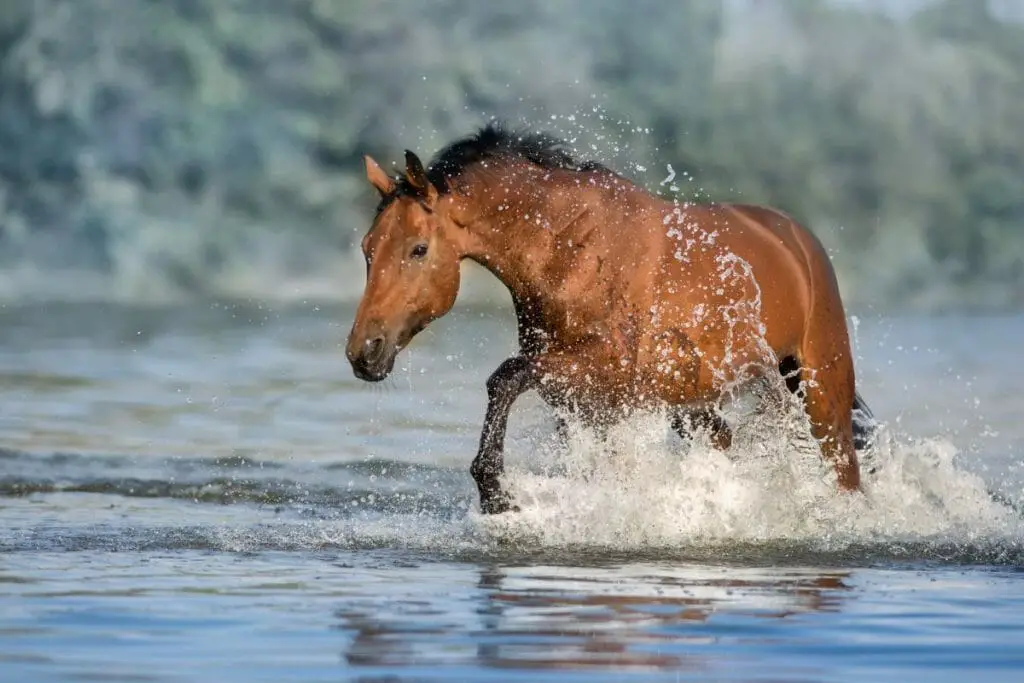 Identifying a Standard Bay: Questions To Ask Yourself
Here are some questions you can ask yourself when you are trying to figure out if a bay horse is a standard bay.
Standard Bay Photo Gallery
Here is a gallery of the coat color variation standard bay. You can click on the image and it will pop up in a new tab so you can get a closer look. Use these to get a better idea of the color and compare it to the bay horses in your life.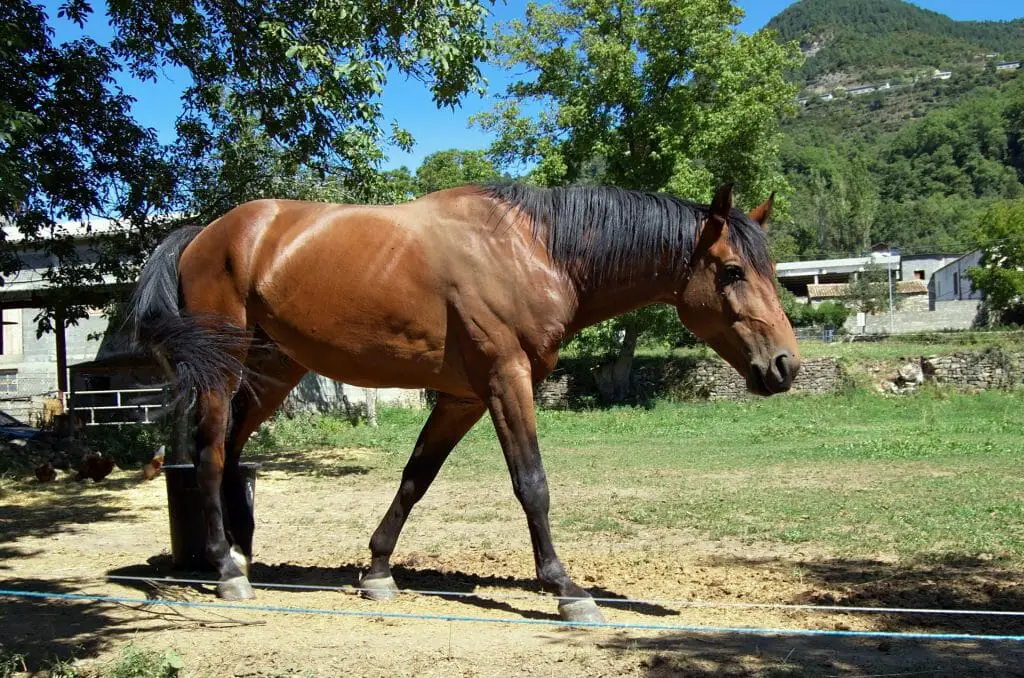 Video: Standard Bay Thoroughbred Gelding From New Vocations
Wrapping Up
You should now have a much clearer vision of what a standard bay looks like. You have read the description, seen the photos, and have a better idea of how to identify a standard bay.
So is your horse a standard bay or do you think they're a different shade?
Check out the following blog post to learn more about the bay coat color and its color variations: Bay Horses 101: Learn All About The Beautiful Shades Of Bay.
Bay Color Shade Called Standard Bay