Leasing a horse allows you to experience the joy and responsibility of having a horse without that large initial chunk of money you would have to invest if you were buying a horse. 
Many times there are people that jump into buying a horse too quickly and then realize it's too much work for what they want to do. Sometimes the horse ends up getting the short stick and the owner slacks on the horses care essentially neglecting the horse and other times the owner wants to sell the horse as quickly as possible unconcerned about where the horse may be headed.
Leasing a horse can be a great stepping stone to take before buying your first horse to make sure you are ready for that responsibility. You may also decide that you don't want to go any further than leasing, that's perfectly acceptable. 
Leasing a horse allows horse enthusiasts to experience the delight and responsibility of having a horse without the large initial investment. 
Regardless of the reason why you are leasing it's a good idea to do what you can, to make sure that the lease is going to be a positive and successful experience.
Diving into a lease with no game plan is not always the best idea and can turn into drama, a bad fit and disappointment. So I have come up with this list of 15 tips to help you make sure that your lease is not going to be one you will regret, but an experience that you will have happy memories to look back on.    
1. Make Sure You Have Enough Experience 
You want to make sure that your horse handling, care and riding experience is enough for a lease. You won't have someone to guide you during your lease days, except for days that you are taking your riding lessons. Some leases don't include riding lessons, while other horse leases require you also take weekly lessons. 
You should have enough experience that you are able to ride safely and comfortably on your own as well as be able to care for the horse's needs without needing someone to show you what to do step by step.
If you don't have enough experience yet continue taking riding lessons with a professional instructor to continue learning and practicing with guidance. Another thing you can do is work at the barn for free to learn how to properly handle and care for horses. They may even allow you to work in exchange for riding lessons, but if this is the case, be prepared to do a lot of physical labor before you get your first free lesson.
2. Start Off Small
If you have never leased a horse before don't jump right into a full lease. Start off with a partial or quarter lease where you have less responsibility and less riding time. Use this kind of lease to assess whether you are ready for more commitment with a lease that takes up more of your time and resources. 
You may find that the partial lease is all that you have the time or money for. If you find that you have the time and money to do a half or a full lease and you want that extra time at the barn and riding then at least you have a good idea that you are truly ready for it.
3. Don't Stop Taking Lessons
When you start leasing a horse you may be tempted to not continue spending money on riding lessons because it adds onto your monthly horse costs, but don't do this. Lessons with a competent instructor are so valuable, they can help you work through issues you have with a horse where you may become frustrated or lose confidence. Instructors can help you break through plateaus and give you helpful exercises to continue to progress in your riding. An instructor can see when your position is off and when you are confusing the horse or not being clear with your aids. 
Some leases require weekly lessons while others do not. If you are leasing a horse that doesn't require lessons and you don't want to spend the extra money for lessons, try taking lessons every other week or at the very least once a month. 
The lessons will be like an evaluation of what you and the horse you are leasing needs to work on. Then in between lessons during your lease rides you will have a plan of what you should be practicing. 
4. Figure Out Which Kind Of Lease Is Right For You
There are all kinds of leases. I actually wrote a blog post all about the different types of leases you can check it out here: Different Kinds Of Horse Leases: Choosing What Kind Is Best For You.
Some leases allow you to only have access to the horse during scheduled times a couple days a week. Whereas other leases will require your full responsibility for the horse's care but you also get full access to riding availability. You need to figure out what kind of lease is best for you and your situation.
There are leases where you take the horse to your farm and then other leases more commonly where you lease the horse at the farm the horse already resides from.
5. Be Honest About Your Experience
Be honest about your experience and what you can do. Don't try to act like you know more than you do. This may put you in a situation where the horse is too difficult for you to handle and you or the horse could get hurt. If you are going to be working with a high- energy spirited horse then you need to be experienced and capable to do so.
When you are honest about your abilities then it will be easier to find a horse that is suitable for you. A good match is so important if you want to feel confident, enjoy your time, progress in your riding and have a positive experience.
6. Think About Attributes You Want In A Horse
Figure out what you want in a horse. You don't want to just try out a bunch of random horses for lease hoping one will be the right fit. Have some sort of guideline that dictates the most important traits you are looking for in a horse. 
Some things you may want to think about when setting up your guidelines:
Personality
Size
Discipline
Abilities
Training & Experience Level 
It helps to figure this out and have it written down. When you are looking at horse ads online you can go through your guideline and figure out which horses meet these criteria. Then when you go to try out horses you may have a much easier time finding the right horse to lease, instead of going in blindly and hoping for the best.
To help you find the right-sized horse for you check out my blog post: What Is The Right Horse Size For You? Guide To Find Your Ideal Horse Size
7. Don't Choose A Horse Based On Color or Breed
I say, "Don't choose a horse based on color or breed." I mean you can but if you are not being open minded then you may miss out on a really awesome horse. 
There is a common saying, "A good horse doesn't have a bad color." I hear it again and again. That's because the color of the horse shouldn't matter if the horse is a good horse. Good horses are rare and hard to find. They are the unicorns of the horse world. Well I guess the unicorns would more so be the pretty horses that are also good horses. But the fancy good ones are the most rare. Keep your mind open to other colors and focus more on how great of a match the horse is.
Now looking at horse breeds. There are breed stereotypes so you may lean toward looking for a certain breed. However, like the color of the horse try to be open minded. There are exceptions to breeds. I have seen calm beginner type thoroughbreds and then hyper go-go quarter horses. You could find a great horse that is a breed you didn't expect. 
8. Don't Overlook Older Horses
You may think an older horse is limited in what they can do. They don't have many usable years left. Many people tend to pass by the horses in their late teens and twenties, but they don't call it their golden years for nothing. Older horses are more reliable and level headed than younger horses. They are great to build confidence on, get back into riding with after a long break, be a steady eddy at the horse shows. 
Many horses that are well cared for stay sound into their late senior years. I knew of a saddlebred cross morgan gelding who evented in pony club until he was 32 years old. He would still get excited and trot in his paddock snorting with his tail flagging behind him. He was retired the last two years of his life.
Senior horses actually benefit from daily exercise unless they have a condition that prevents them from exercise. This is because most senior horses do have arthritis and moderate daily exercise keeps their joints lubricated, swelling down and helps them stay in shape and healthy.
You can learn a lot from an older horse that has been there and done that and they are usually great for beginners to learn on.
9. Think Twice About Leasing A Green Horse
Don't dive into a lease with a green horse, think about whether the horse is appropriate for you. Beginners should never work with a green horse. Green or horses not finished with their training have a hard enough time trying to balance with a rider and understand the commands the rider is asking. 
A beginner will confuse a green horse. Heck they get confused sometimes with experienced riders. The rider working with a green horse needs to be experienced with riding green horses and understand the fundamentals of training horses. Ideally also working with a trainer or riding instructor. 
Even if you are an experienced rider unless you want to pay to train someone else's horse, consider a horse that already has the training for the discipline you want to ride in. You will be able to lease a more expensive higher quality horse than you would be able to buy. So if you plan on buying a horse in the future and you are an experienced rider that can take on a project horse  your budget may be affording horses like that; the more green level horses. Take advantage of the time to advance in your skills with horses that are fully trained, can do more and you can learn from.
10. Match The Horses Abilities To Your Goals
What are your riding and horse goals? Have you thought about it? Figure out what your goals are. A horse may be a good match for you right now based on your skills and the horse's abilities. But do the horse's abilities match where you want to go.Does the horse have the ability to help you reach your goals? 
This is looking into the future a little bit. The horse may be a good fit right now but not in the direction you are moving. If your goals are really far off then the horse may suit you for a while and that is okay. One good thing about leasing is that when you outgrow a horse's abilities it is a lot easier to move onto a more suitable horse compared to when you own a horse, where you are more invested and have more responsibility over the horse.
Whatever goals you have for the horse you are going to lease make sure that you discuss them with the owner. Make sure the horse will be able to go to the level you want to ride at. This is especially important if the goals you have for yourself are not far off. You wouldn't want to start leasing a horse and quickly need to find another horse to lease.
11. Ask A Lot Of Questions Before Deciding To Lease
Make sure that you ask many questions before you make the decision to lease a horse. This will help you figure out if the horse is the right match for you, the lease situation is what you are looking for and whether the horse's owner seems like someone you are comfortable and willing to work with.
Asking questions also helps you know what you are getting yourself into and what to expect out of the lease. Ask detailed questions so you really understand what the lease entails and does not include.
I made a blog post all about questions to ask before deciding to lease a horse. I created a free printable you can have on hand to help you remember. You can check the blog post out here: 50+ Super Helpful Questions For Finding The Right Horse To Lease.
12. Meet And Test The Horse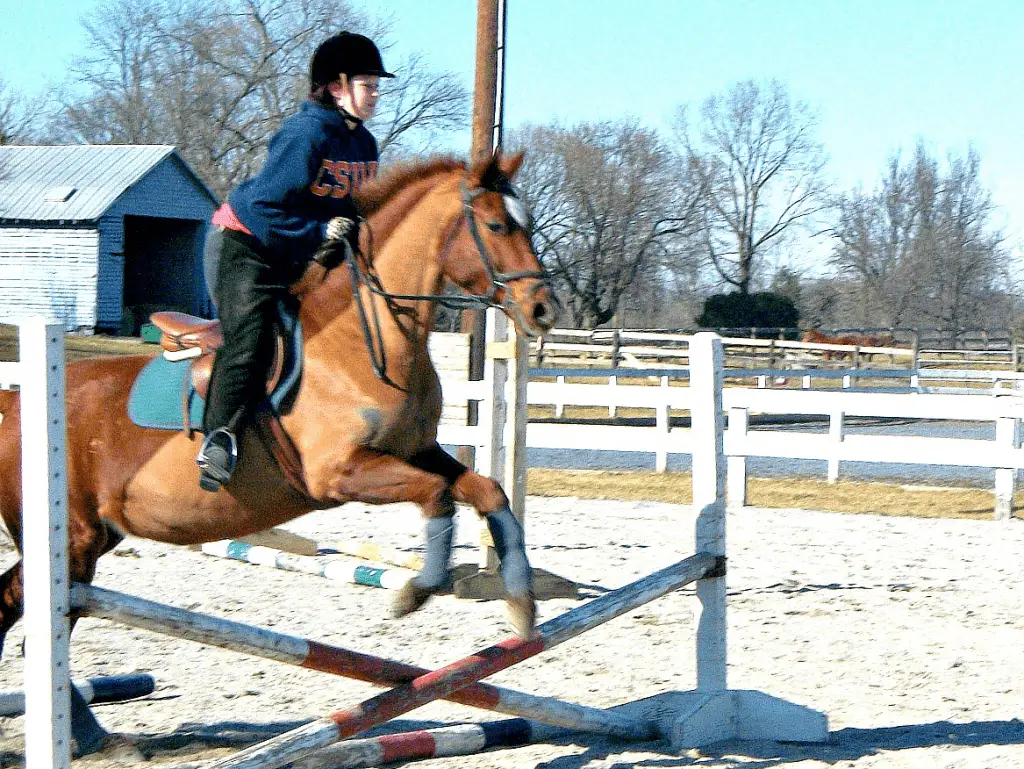 It is said in the horse world to never buy a horse sight unseen. Well I am going to add never lease a horse without trying it out. Even if you see a handful of pictures and ask a bunch of questions, it is not the same as going to the farm meeting the horse and testing the horse out. Horses are not only all different in many ways but they also can behave differently depending on who is working with them and riding them. 
You want to go test the horse out. Have the owner handle and ride the horse first so you can watch and see how the horse behaves, moves, responds and get a sense of how the horse is before you get on. 
A horse may sound like a perfect fit for you but then when you try the horse out you find that you don't click or this isn't the kind of ride you are looking for.
The horse's owner usually wants the lease to be a good match and to have success with their horse. They want to make sure that their horse will be in good hands. So more times than not they will want to see you handle and ride the horse, to confirm whether you and the horse have potential to do well together if you are to lease.
When you watch the owner ride look for any issues whether training issues, lameness, aggressive or angry behavior. Does the horse's head bob a lot at the walk and trot? That could mean lameness. Does the horse swish their tail around alot, have a worried look in their eye, knaw at the bit or pin their ears. Usually a grumpy horse under saddle often has underlying issues, pain related more so than behavioral.
Don't forget your helmet when you go to ride. The owner may subtly be evaluating you. Such as catching the horse, grooming, saddling and bridling, getting on the horse, your position and your use of aids, whether you seem secure or bouncing around.
If this horse is at the barn you are planning to lease at, take a look around the farm. Does this seem like a place where you would be happy being and riding at?
If you are a beginner you should not do this on your own. You need an experienced horse person guiding you, ideally a riding instructor.
13. Bring Your Riding Instructor Along
It is a good idea to have your instructor come with you when you go to test out potential lease horses. That is if you are looking at horses to lease off property from where you take riding lessons. Your instructor can help you figure out whether a horse may be a good fit for you or not, as well as whether or not the lease sounds like a good deal.
If you are trying horses for lease at your farm then, it may be beneficial to test them out in your lessons, to see which one is the best fit, or a match at all.  
14. Ask For A Trial Period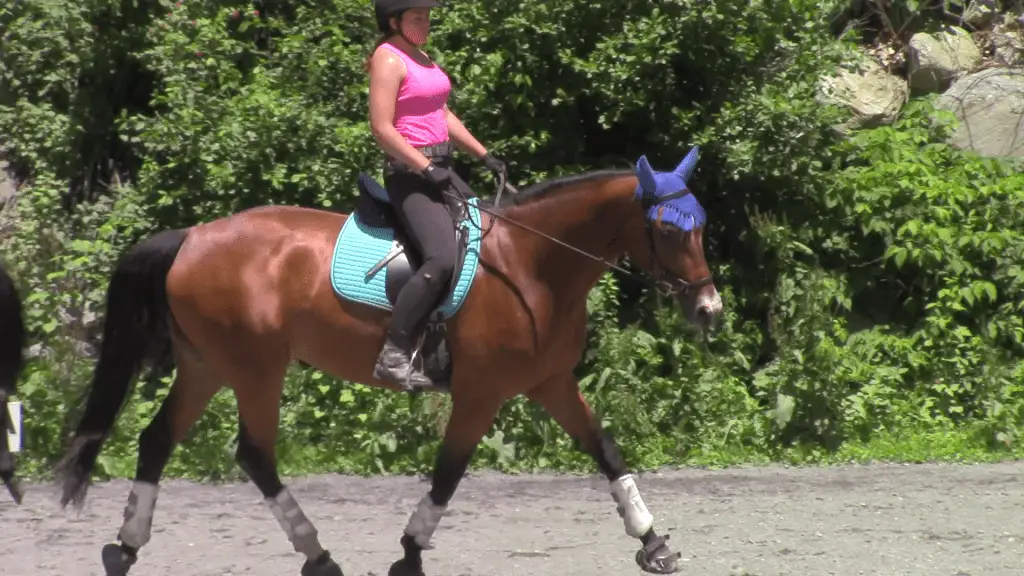 A trial period is basically a longer test ride but you will pay a lease fee. Not all owners will agree to it but some will because it will give them and you a better idea if the horse really is a good fit. Seeing as horses have their good and bad days. Sometimes good weeks and bad weeks. This will give you the chance to really make sure this is the right match for you.
This is especially a good thing to do if the lease is supposed to be long term. You don't want to be stuck in a lease if you find that this isn't the horse you were looking for. It doesn't hurt to ask the worst they can say is no and if you don't feel comfortable with not having a trial period then move on to a horse that you can have a trial period.
15. Always Sign a Contract
If you want trouble then lease a horse without a contract. A contract makes expectations for the lease clear. It spells out the details and protects both owner and lessor of the horse. If the horse's owner doesn't have a contract for the lease then write one up with all the details of the lease that both you and the owner will sign.
It would be beneficial to have an attorney create one for you. You can also find a lease contract on the web and reword it to fit your situation. You want to make sure that the contract covers everything.
The horse lease agreement should cover:
How long the lease will be: Start date and end date.
Complete description of horse
Payment terms
What you are allowed to do and not do with the horse, such as shows or going off property, trails etc.
Who is responsible for what, such as injuries, illnesses, vet, farrier and other bills 
What conditions or situation where the lease can be terminated.
If a shared lease state days which you have the horse and days owner or other lessor has the horse
Spell out all the expenses with dollar amounts such as "not to exceed $X amount."
In event you can't afford to lease or something happens where you can't continue include in contract a 60 or 30 day day lease cancellation if owner is willing
16. Read The Lease Contract 
If you wrote the contract yourself then you probably know pretty well what is covered in the contract. But it is always good to double and triple check just to make sure everything that needs to be in there is actually in there.
If you did not write it and you are given the contract by the horse's owner then make sure you read it thoroughly before you sign the paper. You want to make sure that you are comfortable with the expectations and rules as well as  understand all aspects of the lease agreement. 
Once you sign the lease contract, it is legally binding between both you and the horse's owner. Ask questions if there are any parts of the contract that you don't understand.
You don't want to just assume things, you want to know for sure so things don't get messy.
 17. Buy Horse Insurance
There are risks with anything and insurance can mitigate the risks you take. Insurance is especially useful if the horse is in your care. If you are doing a partial lease and just come to ride this shouldn't be as much of an issue.
 However you never know. You could just be working with the horse and if the horse accidentally hurts someone while you are using the horse you could be liable. So liability insurance is a very good idea. 
If you oversee the care of the horse, major medical, theft and mortality insurance can help increase your protection. While you are responsible for the horse, if they get seriously hurt, die or are stolen insurance will cover you and you won't be left with a major bill that you never planned on paying for.
If anything insurance will give you more peace of mind.
18. Clean Horse's Equipment Regularly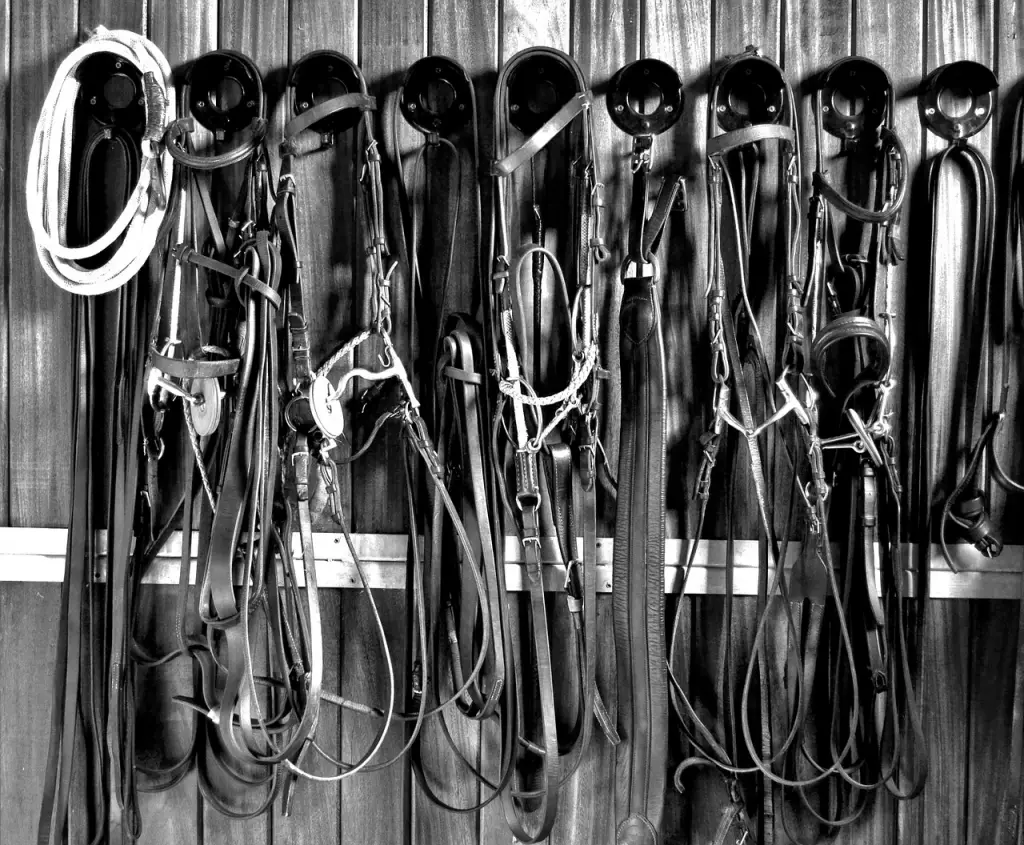 Clean the horse's tack weekly and clean the horses brushes a couple times a month. This is just good horsemanship. Pony Club would have you cleaning the tack after every ride and so would one of the working student positions I did. 
Cleaning tack keeps the equipment in good condition and it makes you look over the tack where you will be able to see if any parts are starting to come apart or become weak. Cleaning the brushes is a good practice because they can get really dirty and become less effective when it comes to grooming. The horse's owner will appreciate you doing this and it will make you feel good.
19. Clean Up After Yourself And Your Horse
Cleaning up after your horse means, not leaving your tack out, sweeping up the dirt after grooming, putting away the broom, wrapping the hose back up after bathing your horse, etc. Doing this is not only a courteous thing to do but it is something that you should do to not be a burden around the farm. 
When you don't clean up after yourself and the horse it affects not only the horse's owner, but the people that visit the barn, take lessons at the barn, the boarders, and the people that work at the barn. So do your part, make a mess then clean it up, take something out, put it away.
Doing this will help to keep you on good terms with everyone around the barn.
20. Pay Your Lease Fee On Time
Paying for your horse lease on time is another way to stay in good standing with the horse's owner. The owner has bills to pay for the horse and they expect to be paid at the agreed upon time. They may be relying on that money to pay for the horses shoes, supplements etc. 
If you are consistently late or backed up with your lease payments, the owner may decide to not let you lease the horse anymore since you are going against the terms on the contract.
You may also have late fees that need to be paid if it was agreed in the lease contract.
If you want to seem like a really good lessor get the money to the barn or owner a few days before the money is due. It will be noticed and appreciated.
21. Whenever You Are Not Sure About Something Ask Questions
Assuming gets people into a lot of trouble. Sometimes people don't ask questions even when they aren't sure about something because they don't want to seem annoying with a bunch of questions. Other times people don't ask questions because they aren't sure but assume it's okay or the owner won't mind.
This is a lack of communication and understanding. You need to ask questions so you are on the same page with the owner. What's okay and what's not okay. Do you want to keep leasing the horse? Then stay on the owner's good side. You are borrowing essentially renting a horse that is not your own. You are only allowed to do what you are told you are allowed to do. So be honest and upfront and then things won't be confusing and wishy washing. Which is not a good feeling.
22. Treat Everything With Respect
Although yes you are paying to lease the horse, it is still a privilege. The horse, the tack, the grooming supplies, the horse's equipment are not yours. So you want to honor that and take care of what you are being allowed to use. 
You would want the same thing if you were allowing someone else to use your things. Especially if your pet was being handled and cared for by someone else.
23. Know The Barn Rules
Make sure you know what the rules are at the barn. It is embarrassing to not even realize you are breaking a rule then get called out on it. 
Besides knowing the rules actually follow them. Not following barn rules could mean that you get kicked out of the premises and no longer be able to lease the horse. The horse's owner may not have much say if the barn is not their own and they need to follow the rules like everyone else. 
24. Alert Owner If Something Seems Abnormal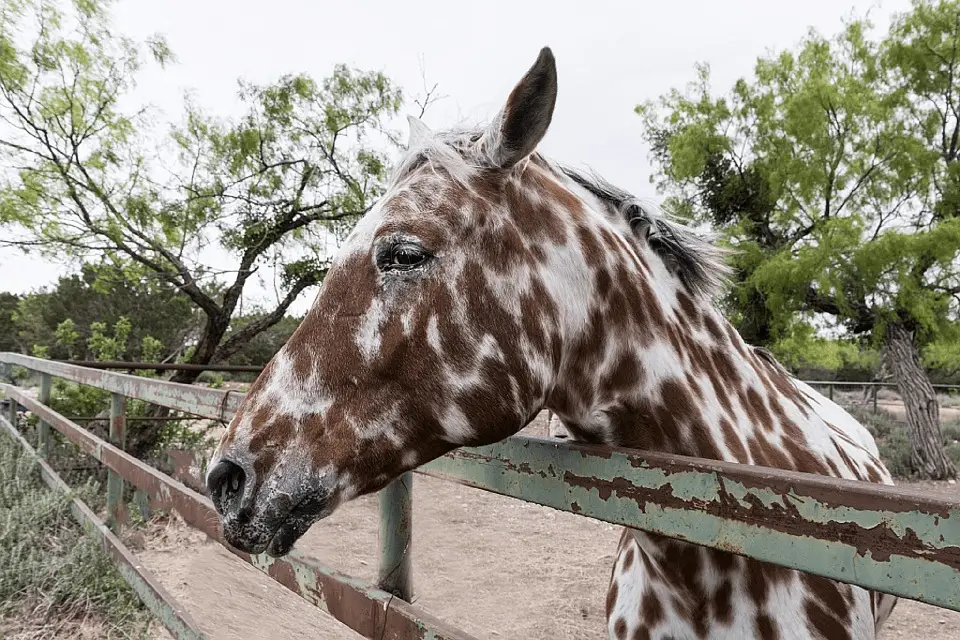 It is important to alert the owner if something about the horse seems out of the ordinary. The owner often won't be at the barn checking their horse as often would if they have someone leasing their horse. 
As the lessor it is your responsibility to let the owner know if something seems wrong, even if it is something small. This can help save the horse from getting worse. For example if the horse has a slight limp at first, they can become very lame. Or if the horse has a small cut, it can get infected, if their back seems a little sore, they may get worse and start acting out. 
You want the owner to know what's going on so they can take proper action to help the horse, whether taking care of the horse themselves, advising you what to do or calling the vet for advice or to check the horse out if need be.
In terms of colic, founder, choking, EPM, etc. It could save the horse's life or prevent further damage. You may not be able to make a diagnosis of what's wrong but noticing something is off can set things in motion to have the horse looked after.
Horse Lease FAQs
Other Related Blog Posts
Cheers,
Kacey Cleary
Kacey has been riding and working with horses since 1998. She got an A.S. in Equine Industries from the University of Massachusetts Amherst, where she was also on the UMass dressage team. She was certified by the American Riding Instructors Association and is licensed to teach riding in Massachusetts. She has been a barn manager and has run a boarding and lesson barn. Kacey was a working student at several eventing and dressage barns. She has owned horses, leased horses, and trained horses from untouched to green as well as retrained racehorses. For more on Kacey, you can look at her About The Blog page.