Best Horse Names For Your Horse Pick Out The Perfect One!
Best horse names? Where to find them? Ugh right here of course. You found the gold mine!
I can only imagine how excited you are to be getting a new horse or maybe your first horse. You want to for your new equine partner.
Your stomach tightens into a knot and you feel a tinge of anxious excitement course through your body.
You imagine what your horse will be like, all the adventures you will go on, and things you will do together.
You want to get the name perfect for this horse, the best horse name you can come up with.
Because you will be calling the horse by this name all the time.
The name will be engraved on a stall plate, halter plate, bridle plate, saddle plate.
If you want to go all out you will have your brushes, grooming tote, and tack trunk engraved with their name as well as all the blankets and dare I say saddle pads.
People will ask you what your horse's name is.
The vet and farrier will have written records with your horse's name.
At shows, your horse's name will be called out.
Your horses name may make memorable impression or not.
And of course if you are to show with your horse then most likely your horse will have two names. A barn name and a show name.
The pressure to get you horse's name right is real. Even if it's just pressure you are putting on yourself.
You want to pick the best name for your equine bestie.
Choosing The Best Horse Name For Your Horse
As the new owner of your horse, one of the first things you will do with your horse is to choose its name.
So to help you get it right and find the best horse name for your equine friend, I have created this mighty epic list of equine names to be your inspiration.
You have many options to choose from.
I would love to see in the comments what your top 3 picks are from horse names on this list.
READ MORE >>> How To Name Your Horse: The Ultimate Guide For 2023
Choosing a Nickname
Usually short one word and sometimes two.
Choosing a Show Name
Usually two words or more. Many times people use the show name as the official name for documents and vet unless you don't have a show name for your horse OR your horse has a registered name that you want to use instead. However, that is up to you.
Registered Name
Your horse may already have a registered name. Some breed associations allow you to pay a fee to rename your horse's registered name.
For an example of what I did: a mare, I used to own had a nickname, a show name, and a registered name. I used her barn name most of the time.
Choose your horse's name wisely. You can even have your horse help you choose their name.
I will share my ideas for having your horse help you make the choice, at the bottom of this post, below the list of names.
The Best Names For Horses
After digging around the internet for days and days.
These are my favorite hand picked names I have found or made up myself that I think are awesome for horses.
I have divided the names into lists under different categories which you can see by scrolling down to the list or by scrolling up to the table of contents.
So keep reading to find your horse's perfect name and don't forget to see the ways you can include your horse in the process of choosing their name.
Funny Horse Names
Gelding
Hairy Trotter
Kevin
Houdini
Weebiscuit
Buster
Bilbo Baggins
Mare
Hermioneigh
Bitney Spurs
Prissy
Princess Fluffy
Either
Hoofing It
Foaling Around
Bubbles
Bossy Horse Names
Gelding/Stallion
Avenger
Mr. Bossypants
Boss Man
Diablo
Marine
Dictator
Rambo
Grumps
Commander
Thor
Beast
Inferno
Mare
Nightmare
Cat Sass
I'm No Sweetpea
Ms. Sassafrass
Sassy
Saucy
Spicy
Either
Alpha
Avenger
And I'm Worth It
Rouge One
A Real Deagon
Kiss My Asterisk
Neighsayer
Cuddly, Calm & Cool Horse Names
Gelding/Stallion
User Friendly
City Slicker Safe
Beefcake
Cool Dude
Peace Over Me
Zen
Baymax
Cricket
Walter
Theo
Marley
Mare
Bambi
Blossom
Delightful Daisy
Easy Grace
Serenity
Little Lady
Sweets
Tilly
Either
Dream
Whisper
Lovey
Tranquility
Squishy
Calm and Cool
Boots
Chunky Foodie Horse Names
Gelding/Stallion
McFattypants
Donut
Pesto
Tater Tot
Cheese Puff
Big Mac
Snickers
Dorito
Mare
Honey Bunches Of Oats
I Wants The Chocolates
Twinkie
Dumpling
Candy
Cup Cake
Either
Always Hungry
They Never Feed Me
Will Jump For Food
Biscuit Eater
Got Hay
Fifty Bales Of Hay
Lazy & Slow Horse Names
Gelding/Stallion
Snail Mail
Dozer
Bubba Boy
Lazy Bones
Hamma
Slug
Mosey
Walker
Mare
Tweedledee
Certa
Dally
Ms. Puffy
Ms. Pokey
Lazy Lady
Either
Marshmallow
4-Hooved Sloth
Couch Potato
Slow As Molasses
Mooch
Chillin
High Energy & Fast Horse Names
Gelding/Stallion
Gunner
Cruiser
Go Go Gadget
Lightening
Rocket
Chase
Nimbus
Tornado
Jet
Mare
Breeze
Calypso
Buckle Up Buttercup
Flaunt It
Frisky
Flurry
Zephyr
Tesla
Either
Pocket Rocket
Wind Dancer
Zippity Do Da
Energizer Bunny
Peppy
Stoked
Wings
Best Horse Names For Mischievous Horses
Gelding/Stallion
Dennis The Menace
Bandit
Mayhem
Sgt. Wreckless
Loki
Hooligan
Houdini
Rebel
Mare
Trixie
High Maintenance
Miss Bee Havin
Hoopla
Eris
Ruse
Raven
Either
Chaos
Havoc
Smasher
Tsunami
Trouble
Typhoon
Impossible
Elegant & Unique Horse Names
Gelding/Stallion
Ervin
Atlas
Legalos
Ceasar
Rupert
Captain
Apollo
Kavon
Nordin
Duke
Mare
Majesty
Duchess
Princess
Sapphire
Fancy
Primrose
Flawless
Coco
Deacon
Oasis
Charm
Either
Gaits Of Heaven
Royal
Mystic Mountain
Amazing Elegance
Mane Attraction
Can't Stop Staring
Olympus
Best Horse Names For Brave Horses
Gelding/Stallion
Brigadier
Grit
Aragorn
Eragon
Courage
Hercules
Valor
Jedi
Thunder
Underdog
Mare
Moxie
Glory
Faithful
Pheonix
Xena
Tarsha
She's Got Heart
Either
Braveheart
Into Victory
Through The Valley
Fearless
Never Quits
Grey & White Horse Names
Grey and white horses may both have white hairs but they are different colors genetically. Cremello horses and other light colored horses are also confused for white. However many of these colors can be suitable for all the following horse names.
Gelding/Stallion
Arctic Wind
Polar Express
Snowman
White Lightening
Disco
Blizzard
Avalanche
Snowball
Cloud
Casper
Mare
Diamond
Crystal
Angel
I'm no Snowflake
Ice Queen
Ivory
Luna
Frosty
Pearl
Misty
Either
Snowy Wonderland
Epic Snow Storm
Cloud Dancer
You Got The Silver
More Sugar Than Spice
Marshmallow Dreams
Sugar Rush
READ MORE >>> 245 Stunning White Horse Names
Black Horse Names
Gelding/Stallion
Black Beard
Batman
Zorro
Dark Knight
Jack Sparrow
Cinder
Ash
Dark Cloud
Mare
Ebony
Raven
Black Velvet
Cocoa
Blackberry
Black Widow
Onyx
Eclipse
Either
Shot In The Dark
Midnight Maven
Dark Side Of The Moon
Cola
Shadow
Black Storm
Black Coffee
READ MORE >>> 139 Black Horse Names You Will Love!
Bay & Brown Horse Names
Gelding/Stallion
Frappachino
Bear
Moose
Scooby
Hickory
Woody
Chewbacca
Teddy
Oakly
Aspen
Mare
Caramel
Nutmeg
Godiva
Cookie
Kahlua
Maple Sugar
Tawny
Either
Chocolate Dream
Kodiak
Lindor Truffle
Brownie
Java
Muffin
Mocha
Chai
Toffee
Best Sorrel & Chestnut Horse Names
Gelding/Stallion
Carrots
Copper
Fire Fly
Flame
Ember
Cajun
Flare
Sunfire
Mare
Apple Of My Eye
Ruby
Ginger
Firefly
Scarlet
Ember
Foxy
Feisty Red Head
Cinnamon Spice
Rosie
Either
Acorn
Pumpkin
Fire Cracker
Chili
Solar Flare
Sunrise
Marmalade
Red Delicious
Champange, Cremello, Dun, Palomino, & Buckskin Horse Names
Gelding/Stallion
Eldorado
Ken
Macaroni
Khaki
Butterscotch
Golden Boy
Doritos
Nacho
Simba
Mare
Honeycrisp
Peaches
Daisy
Buttercup
Sahara
Barbie
Sandy
Rapunzel
Rosie
Blondie
Rose Gold
Glow
Either
Sundancer
Golden Ticket
Lemon Meringue
Lemon Drop
Sandstorm
Twinkies
Sunrise
Gold Star
Sunny
Treasure
Paint and Pinto Horse Names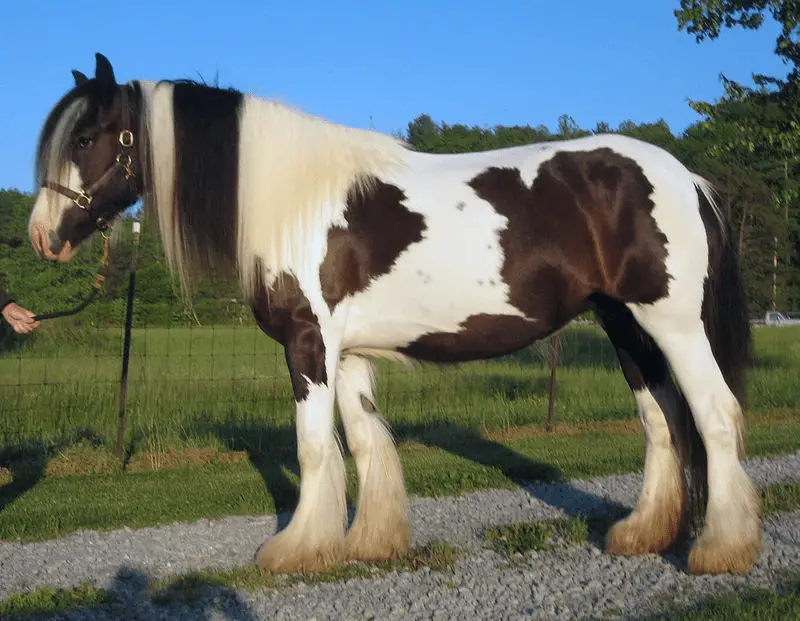 Gelding/Stallion
Oreo
Domino
Jigsaw
Moo moo
Picasso
Sherbet
Cowboy
Boba Tea
Mare
Puzzle
Color Me Beautiful
A Colorful Affair
Eclipse
Twilight
Crayola
Cowgirl
Twisted Tea
Yosemite
Either
Patches
Cherokee
Cookies & Cream
Inkheart
Ying Yang
Paint By Numbers
Spilled Paint
Illusion
Best Horse Names For Spotty Coats
Gelding/Stallion
Confetti King
Spotty
Splatter
Milky Way
Spotted Sky
Dusty Moon
Nokota
Mare
Sprinkle Explosion
Sparkles
Polka Dots
Taste The Rainbow
Gemstones
Skittles
Dakota
Either
X Marks The Spot
Fruity Pebbles
Constellation
Galaxy Cruiser
Salt N Pepper
Freckles
Sprinkles
Dots & Dashes
Disney Horse Names
Related post: Disney Horses In Real Life
Angus– Brave
Khan– Mulan
Maximus – Tangled
Bullseye– Toy Story 2
Buttercup– Toy Story 3
Frou-Frou– The Aristocats
Pegasus– Hercules
Philip– The Lion The Witch and The Wardrobe
Samson– Sleeping Beauty
Sitron– Frozen
Snowball-Hunchback of Notre Dame
Captain– 101 Dalmatians
Lord Of The Rings Horse Names
Arod
Bill The Pony
Brego
Bumpkin
Firefoot
Lightfoot
Nahar
Shadowfax
Snowmane
Windfola
Horse Names From Movies & TV
These are fictional and non-fictional horses from movies and TV series.
Spirit– Spirit: Stallion Of The Cimmaron
Rain– Spirit: Stallion Of The Cimmaron
Sonador– Dreamer
Silver– The Lone Ranger
Scout– The Lone Ranger TV Series
Lucky– Running Free
Artax– The Neverending Story
Pie– National Velvet
Gunpowder– The Legend of Sleepy Hollow
The Black– The Black Stallion
Pilgrim– The Horse Whisperer
Hidalgo– Hidalgo
Beric– from Knights of the Round Table
Cisco– Dances with Wolves
Joey– War Horse
Sonny– My Outlaw Brother
Sprout– The Parent Trap
Bandit– Caitlin's Way
Wildfire– ABC Family's Wildfire
Blue Jeans– Hannah Montan
Trigger – Roy Rogers
Horses Names From Books
Black Beauty– Black Beauty by Anna Sewell
Merrylegs- Black Beauty by Anna Sewell
Flicka– My Friend Flicka
Silver Blaze– the Sherlock Holmes stories by Arthur Conan Doyle
Snowfire– Eragon by Christopher Paolini's
Whirlwind from Shadow Horse by Alison Hart
Sunfire– Ravenheart and Sorrowheart by Kendra Ann Thomas
Misty– Misty of Chincoteague by Marguerite Henry's
Sunchaser– The Unicorns Of Balinor by Mary Stanton
Pony Pals Horse Names
Snow White
Acorn
Lightening
Heartland Horse Names
Pegasus
Spartan
Copper
Sugarfoot
Checkers
Buddy
Champ
Zeus
Zephyr
Gypsy
Saddle Club Horse Names
Starlight
Prancer
Belle
Garnet
Comanche
Windsong
Delilah
Sampson
Pepper
Dime
Diablo
Thoroughbred Series Horse Names
Wonder
Fleet Goddess
Battlecry
Mr. Wonderful
Shinning
Sunstorm
March To Glory
Sterling's Dream
Sierra
Horse Names From History
Black Jack Morgan- Quarter-horse last Quartermaster-issued U.S. Army horse was in more than 1,000 Armed Forces Full Honors Funerals (AFFHF).
Blueskin– One of George Washington's mounts In Revolutionary War
Figure -Founding Morgan Sire.
Cincinnati– one of Ulysses S. Grant's horses.
Comanche– only documented survivor of General Custer's 7th Cavalry detachment at the Battle of Little Big Horn
Copenhagen– the Duke of Wellington's favourite horse, which he rode at the Battle of Waterloo
Clever Hans – A horse that could supposedly do math and tap out answers among other intellectual abilities.
Cholla – Mustang with a knack for painting
Marengo Napoleon's horse which was captured by the British, and outlived Napoleon by eight years
Nelson One of George Washington's mounts In Revolutionary War
Reckless became a decorated Marine for carrying supplies and ammunition into battle for the US Marine platoon in the Korean War
Warrior– "Old Warrior", the mount of General Jack Seely in the First World War from 1914 to 1918; awarded the Dickin Medal in 2014
Traveller – Horse owned by Robert E. Lee.
Horse Names Owned By Celebrities
Cheetah – Jamie Fox
Eurayus – Viggo Mortensen
Holly later called Brandy- Jennifer Lawrence
Arabella– Lady Gaga
Goldeneye -Johnny Depp
Drukpa – Richard Gere
Bobo– Kaley Cuoco
Shcmooshy– Kaley Cuoco
Poker Face– Kaley Cuoco
Escarlata– Kaley Cuoco
Nettypie– Kaley Cuoco
Naomi -Mary-Kate Olsen
Fatum – Mary-Kate Olsen
Sparkler– Queen Elizabeth
My Little Pony
Fluttershy
Twilight Sparkle
Apple Jack
Rainbow Dash
Rarity
Rainbow Mane
Pinkie Pie
Princess Celestia
Apple Bloom
Scootaloo
Shining Armor
Sweetie Belle
Names Of Famous Race Horses
Secretariat
Seabiscuit
Smarty Jones
Phar Lap
Native Dancer
Northern Dancer
Ruffian
Alydar
Regret
California Chrome
Barbaro
Man O' War
Kingston
Affirmed
War Admiral
Seattle Slew
Zenyatta
Mythological Horse Names
Arion– an immortal, extremely swift horse and could talk.
Chollima – In Chinese and Korean mythology, a winged horse.
Dora– war horse of Đurađ Senković.
Embarr– Niamh and Lugh's horse.
Epona– Gaulish horse goddess.
Glad– horse in Norse mythology.
Glashtyn – From Celtic mythology, a shapeshifter that can appear as a man or a grey horse and lives in the sea.
Gullfaxi Norse mythology "golden mane."
Gringolet– Sir Gawain's horse.
Hippogriff – in Greek mythology has the body of a horse and the head of an eagle with wings.
Kelpie– mythical Celtic water horse.
Kirin – A unicorn in Japanese mythology.
Pegasus– a flying horse of Greek mythology
Rhaebus– a horse in Roman myths.
Tulpar– winged or swift horse in Turkic mythology.
Tianma – winged horse in Chinese mythology.
Phaethon – immortal horse in Greek mythology belonging to the goddess of the dawn.
Xanthus – One of two immortal horses who pulled Achilles' chariot.
Ways To Have Your Horse Help You Choose Their Name
Apples To Apples Name Game
Write down names on flash cards or pieces of paper.
Put on the ground under an apple for each name.
Make sure they are lined up in a row.
Lead horse over to apples.
See which apple he chooses and that is their name.
Hand Behind The Back | Classic Name Game
This is best when you have narrowed down the name to two different names.
Put a treat in each hand.
Assign a name to each treat.
Let your horse see you have treats.
Put your hands behind your back.
See which arm your horse nudges.
That treat with the assigned name is the winner.
Bobbing For Apples Name Game
Choose different colored apples and assigned each a name.
Put apples in water trough or water bucket.
Let your horse go bobbing for apples.
First apple that gets a bite that name is the winner.
Please Share This Post To Help Others Name Their New Horse
If you found this post
interesting
helpful
entertaining
Please share this post on Pinterest or your choice of social media. Thanks so much! This helps my blog to grow and be able to continue creating new content.
Cheers,
Kacey
Kacey has been riding and working with horses since 1998. She got an A.S. in Equine Industries from the University of Massachusetts Amherst, where she was also on the UMass dressage team. She was certified by the American Riding Instructors Association and is licensed to teach riding in Massachusetts. She has been a barn manager and has run a boarding and lesson barn. Kacey was a working student at several eventing and dressage barns. She has owned horses, leased horses, and trained horses from untouched to green as well as retrained racehorses. For more on Kacey, you can look at her About The Blog page.