From classic tales to modern-day must-reads, horse novels offer something for every reader including you. Which adventure will you choose?
Horses have been a passion and a source of joy throughout my life.
So, It's no surprise that through the years I have read my fair share of horse novels.
Through the written word, we get whisked away to the realm of equine legends, feeling the rush of excitement, the weight of emotion, and the thrill of competition.
These horse novels not only immerse us in a world not our own but also grant us a means to experience horses in different ways.
With an abundance of captivating horse novels to choose from, it can be a daunting task to determine where to begin.
That's why I've compiled this helpful guide to what I believe to be some of the top horse novels.
Whether you want a heartwarming story, an adrenaline-fueled adventure, or a poignant tale of camaraderie, this post has a horse story for you.
"Discover the best horse-themed novels in different genres, from classic horse novels like "National Velvet" and "Black Beauty" to modern must-reads like "The Horse Whisperer" and "The Horse Dancer." Experience the thrill of equestrian sports with "Riding Lessons" and "Flying Changes," or embark on a heartwarming journey with "Chosen by a Horse" and "Joey." For those who love suspense and adventure, "Impelled" and "False Gods" offer edge-of-your-seat excitement and mystery."
So let's mount up and journey together into the enchanting world of horse-themed literature!
Table of Contents
Classic Horse Novels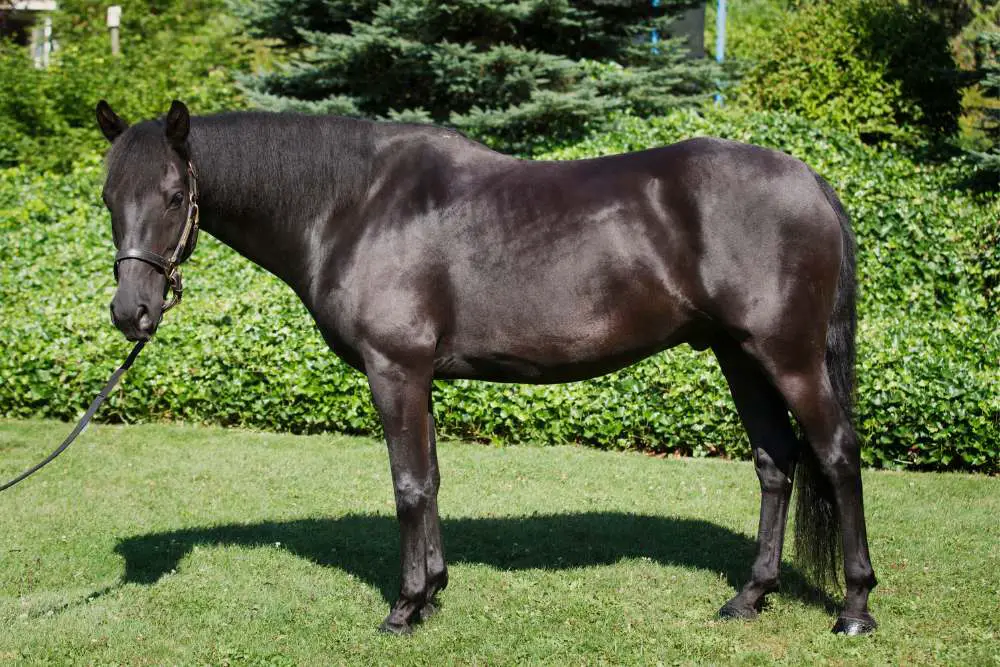 As a lifelong equestrian, I can attest to the enduring appeal of classic horse novels. National Velvet by Enid Bagnold and Black Beauty by Anna Sewell are two of the most cherished and widely recognized equine tales in all of literature.
These timeless novels about horses continue to captivate audiences and have become cornerstones of the horse-loving community. If you love horses you have probably heard of these before.
You might have even watched the movies. But have you read the books?
National Velvet by Enid Bagnold
"National Velvet" is a book that has left a lasting impression on me.
It tells the tale of a plucky young heroine named Velvet. She embarks on an incredible journey alongside her steadfast companion, The Pie (a chestnut gelding) to conquer the Grand National steeplechase (a perilous race over fences).
This superbly crafted and emotionally compelling story will whisk you away on an exhilarating journey through a world of diligence, valor, and fierce rivalry.
Velvet faces challenges and overcomes obstacles. She learns the true meaning of courage, determination, and the power of never giving up in the face of adversity as a result of this.
This literary work not only captivates and entertains the reader, but it also imparts valuable and significant life insights and teachings.
Black Beauty by Anna Sewell
Black Beauty, meanwhile, has a powerful message on the treatment of animals, told from the perspective of the horse himself.
Throughout the course of the novel, Black Beauty experiences the full spectrum of equine life, from the kindness of loving owners to the cruelty of neglectful handlers.
This powerful work serves as a call to action for the horse-loving community to demand better care and compassion for all equine animals.
You will feel many emotions reading this book and it may renew a new sense of love for the horses around you.
Modern Must-Reads Horse Novels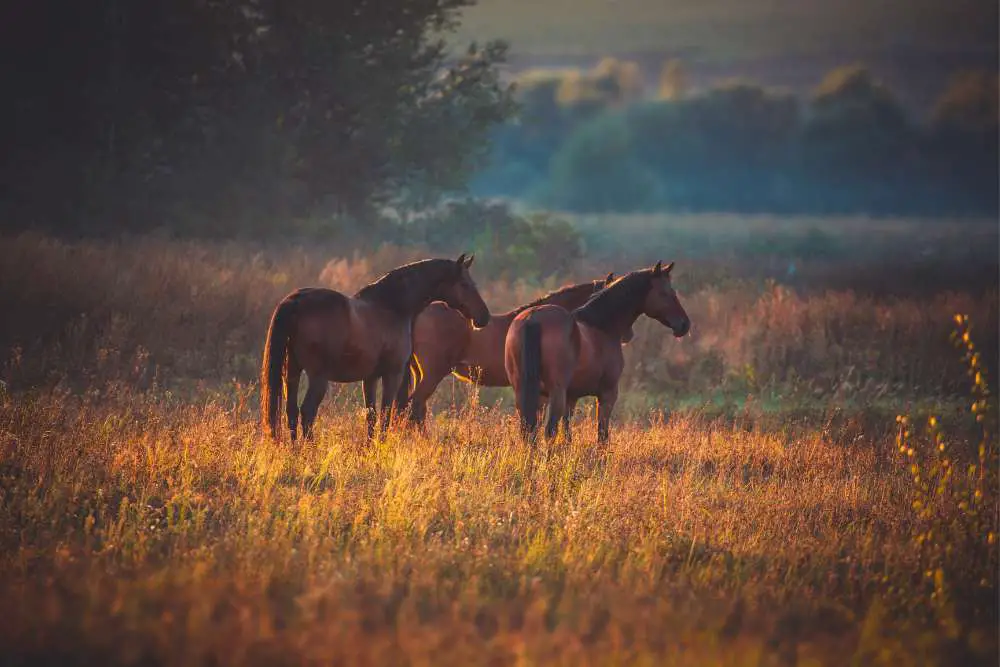 These contemporary must-reads will enthrall you with their original and intriguing stories, whether you're looking for something feel-good about friends and family or a nail-biting account of a high-stakes show jumping adventure.
I can't recommend these fantastic books about horses enough, whether you have a passion for horses or are just seeking for a gripping and emotional read.
The Horse Dancer by JoJo Moyes
The Horse Dancer is a wonderful tale of a lost girl and her horse, as well as the unshakable power of friendship. The book is more than simply a horse story; it is an examination of the human spirit and its capacity to overcome life's obstacles.
Sarah, the story's heroine, is a 14-year-old girl who discreetly practices with her horse Boo in London's parks and alleyways. Her grandpa has given her the horse in the hopes that she would follow in his footsteps and enroll in a prestigious French riding school that specializes in dressage.
When Sarah's grandpa becomes sick, she must balance caring for him, her riding, and her schoolwork. Natasha, a young lawyer coping with personal issues of her own, decides to take Sarah under her wing to help her out. Sarah, on the other hand, is harboring a secret that might impact everyone's lives forever.
The ways that Moyes' writes is captivating, and you are kept guessing until the very end. Overall, The Horse Dancer is a must-read if you are searching for a wonderful and uplifting narrative.
Learning to Fall by Anne Clermont
The book Learning to Fall will leave you feeling motivated and energized. The story is about a young woman named Brynn, a veterinarian student who is enthusiastic about horses and is enrolled in the country's most difficult veterinary school.
Her father's history and his hopes of horse show jumping triumph for their family company have smothered her. When tragedy strikes, it is up to Brynn to pick up the pieces and preserve the family company from bankruptcy.
Brynn enlists the assistance of former champion Jason Lander to coach her and her horse Jett for the renowned Million Dollar Gold Cup in a desperate bid to preserve the company.
The author's knowledge of horses and equestrian competitions is clear by the way she weaves in technical language while making it simple for even non-horse fans to follow along.
This tale is about Brynn's path of self-discovery, letting go of the past, and learning to hold on to her heart, not simply horse show jumping.
The plot moves pretty quickly, and the characters are decently likable. This novel will keep you reading till the finish. If you like stories of endurance, resilience, and equine companionship then Learning to Fall is a must-read for you.
This story made me feel brave and encouraged, and I strongly suggest it to anybody searching for a wonderful and uplifting read.
Inspiring Horse Novels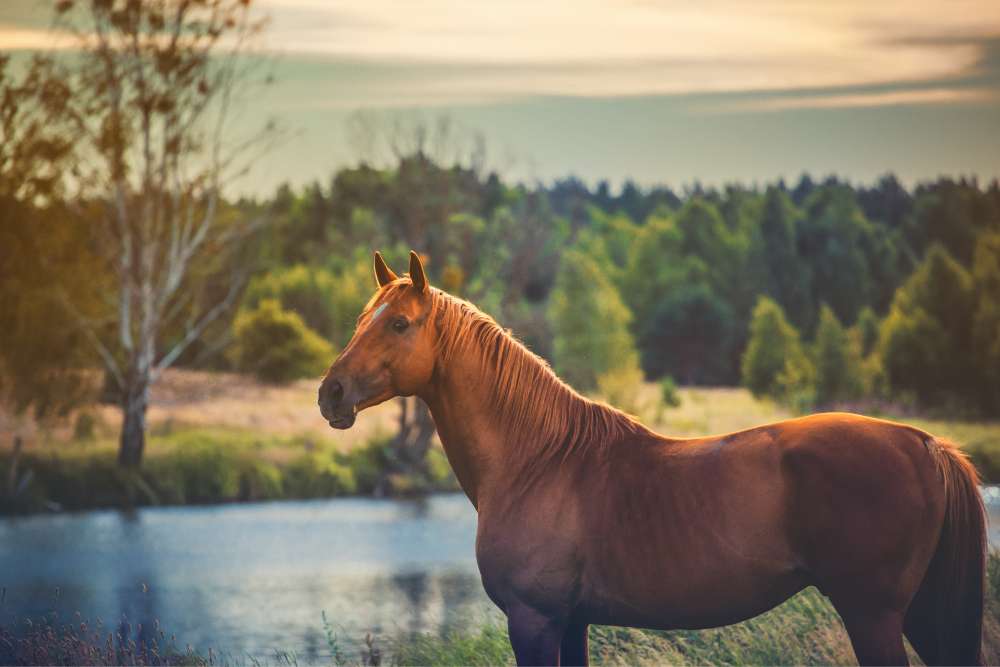 Do you want to add some inspirational horse books to your reading list? Then there is no need to look any further!
There are several books available that highlight the remarkable tie that exists between people and horses, as well as the power and tenacity that can be discovered through these interactions.
In this part, we'll look at some of the finest horse books to inspire and drive you to achieve your objectives, conquer challenges, and enjoy the beauty of these magnificent creatures.
These books will make a lasting imprint on your heart and mind, with touching tales of overcoming impairments with the assistance of horses to stories of giving a horse a second chance. So, let us dig into these enthralling horse stories and uncover the charm of these magnificent beasts!
Colt by Nancy Springer
Horses have a way of encouraging us to be our best selves, and that's precisely what you'll get from Nancy Springer's Colt. This touching and motivating tale demonstrates the power of horses in conquering obstacles and how they can assist us in growing and improving.
Meet Colt Vittorio, a young kid with spina bifida who gains confidence and strength through equestrian riding. Colt is hesitant and apprehensive about riding at first, but with the aid of a horse called Liverwurst, he comes to trust and appreciate these wonderful creatures. Colt and Liverwurst's friendship is so brilliantly portrayed that you'll find yourself laughing and pulling for them on every page.
Nancy Springer is a great genius at capturing and portraying the essence of the horse-human link in a manner that is both moving and accessible.
This story is more than simply a good read; it's a celebration of the link between people and horses, as well as a message of hope and endurance. Despite the difficulties he experiences, Colt never gives up and instead welcomes the chance to learn and develop via equestrian riding.
So, if you're searching for a story to make you laugh, feel inspired, and fall in love with horses all over again, look no further! Nancy Springer's novel Colt is a must-read, a cheerful and whimsical celebration of the horse-human bond and the transformational potential of horses. Don't miss out on this touching and uplifting tale!
Project Solomon by Jodi Stuber and Jennifer
"Gallop into joy with Project Solomon! This moving story by Jodi Stuber and Jennifer Marshall Bleakley is ideal for any horse fan. Prepare to be moved by the incredible friendship between a horse called Solomon and his owner, Jodi.
Solomon was lonely and bewildered after losing his herd, but Jodi took him in and provided him with a new home and herd. The True Story of a Lonely Horse Who Found a Home–and Became a Hero is a monument to horses' tenacity and devotion, as well as the lessons they can teach us.
This book is so beautifully written that you won't be able to put it down. It explores themes such as grief, loss, doubts, frustrations, faith, hope, love, and restoration, all woven together with horses. Bleakley doesn't shy away from the hardships that life brings and how it can shroud the heart in such darkness for all walks of life. But she beautifully weaves in the hope, freedom, love, and light that revives the heart through humility, community, family, and faith.
As someone who loves horses, I couldn't recommend this book more. The story of Jodi Stuber, HopeWell Ranch, and Project Solomon is a must-read. It will leave you with a lighter heart, life lessons, a great story, and maybe just maybe a desire to see some horses! The book also highlights how animals, like Solomon, can help us heal from loss and grief.
This book is amazing and has the ability to evoke emotions such as laughter, tears, and an overall sense of upliftment upon reading. So come along for the adventure and share in the fun of Project Solomon. This would make a fantastic movie!"
Suspense and Adventure Horse Novels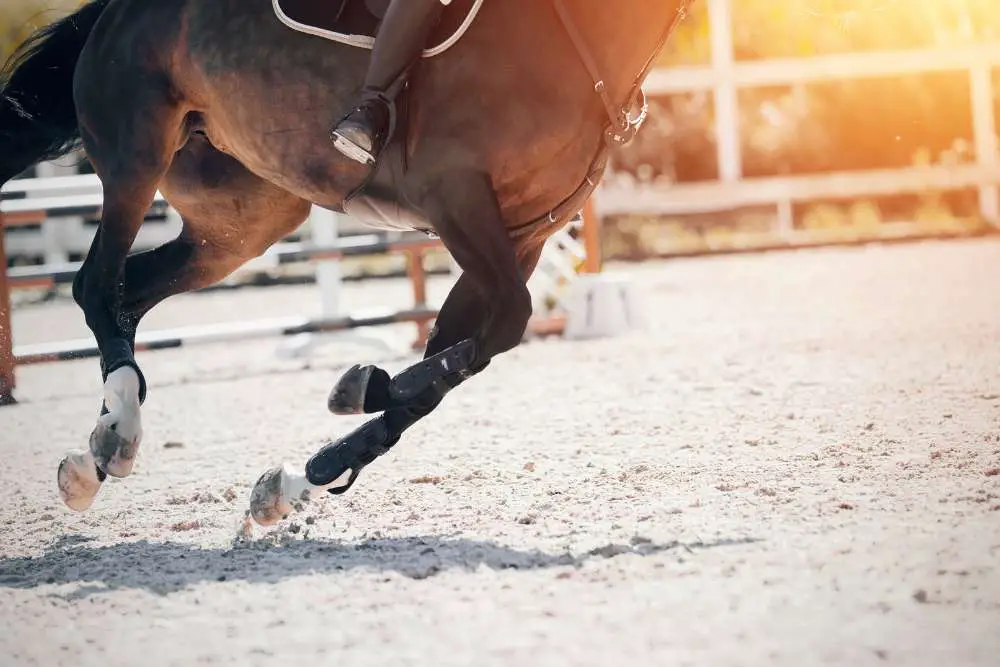 Horse lovers, get ready for a thrilling ride! The genre of equine literature has been elevated to an unprecedented height with the emergence of thrilling and exciting plotlines infused with a hint of romance.
These books combine two of the most enthralling genres – romance and mystery – and will transport you to the thrilling world of equestrian jumping.
These books will take you on a wild ride, filled with twists and turns, that you won't see coming. They are both page-turners that are impossible to put down.
So, if you're looking for an exciting and heart-pumping equestrian read, these two books are definitely worth checking out!
Impelled: An Equestrian Romantic Suspense Series by Sarah Welk Baynum
The first book in the series, Impelled, has it all. There is suspense, romance, a plethora of intriguing characters, and some fantastic story twists.
In this novel, you'll go alongside Emma Walker, a young lady who has loved horses ever since she was a child. The story effectively illustrates the relationship between people and horses, as well as the problems that come with it.
Many people, whether or not they have any interest in horses, can draw inspiration in Emma's story. The book will transfer you into a mental movie, complete the experience with all of Emma's perceptions and feelings. This book has lots of horsey goodness to go around. It's a fantastic book, and the horses are so perfectly represented that you feel as if they're right there with you.
The book is even more likeable because Emma's journey is real and she goes through things that you or I could go through. The book is about being a part of the horse's journey and being appreciative for it, not just competing and winning.
Impelled is a touching and thrilling novel that will have you pulling for Emma and her horses the whole time. Once you start reading, you won't be able to put it down, and you'll be excitedly anticipating the next book in the series to discover new experiences.
False Gods: The Show Jumper's Challenge by L. R. Trovillion
This well-written horse novel will take you on an emotional journey through the struggles and triumphs of a young girl who is reaching for her dreams but at the same time fighting to regain her confidence.
Cory Iverson is the main character. She is easy to relate to because she is going through a lot in her life similar to what we can sometimes go through.
She has a hard time at home, and her family doesn't help her out. She also tends to avoid trying new things because she's afraid of failing. But Cory is determined to find her way and make something of herself despite all of this.
When she meets a reclusive trainer and a mysterious rescued horse, she starts to make progress, and her confidence begins to grow. She makes friends, finds support, and learns to take risks. However, she soon realizes that the horse show world is full of danger, and she is trapped in the crosshairs of a ruthless competitor.
You are going to be taken on a journey that is going to be full of both hope and inspiration as well as emotional agony. Cory is a talented rider, and the recognition of her skill by a tough but kind trainer leads her to begin to dream again. As she works to make that dream come true, she is confronted with a moral dilemma against the glittering backdrop of the horse show world.
This is much more than just a story about horses, it goes deeper into complicated dynamics of human relationship and how one relates to the world around them.
What sets this book apart from most horse novels is the depth and development of the characters. You will enter this story easily and get caught up in the flow of emotion as well as the plot itself.
Heartwarming Horse Tales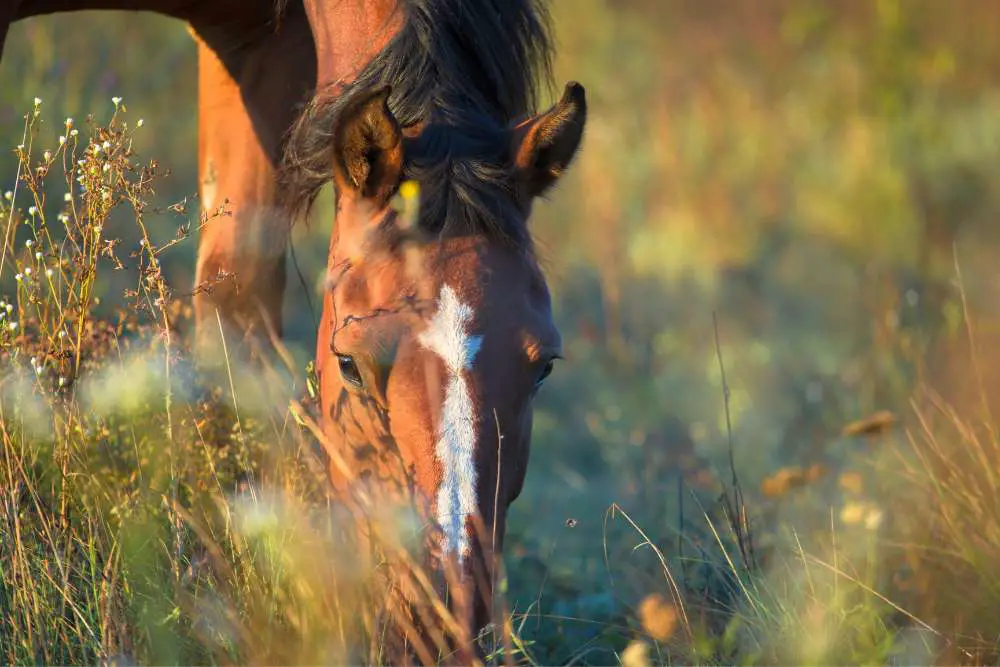 Horses have a way of reaching our hearts and instilling confidence and strength in us.
These two novels are guaranteed to please, whether you're a horse lover or simply seeking for an inspirational and pleasant book to read.
So grab a warm blanket, maybe some coffee and prepare for an uplifting experience.
Chosen By A Horse by Susan Richards 
The memoir "Chosen by a Horse" explores the profound bond between people and nonhuman creatures in a way that stays with the reader long after the final page has been turned. Susan Richards, a lady who has been ignored, mistreated, and neglected her entire life, is the protagonist.
Susan, who has been battling alcoholism and a broken marriage, discovers Lay Me Down, a former racehorse who is malnourished, emaciated, and ill, as she tries to repair her life. Lay Me Down is open-hearted and compassionate despite her condition, and she rapidly becomes Susan's teacher and companion by giving her the opportunity to enjoy life's basic joys and learn about the strength of love.
Through the healing process of caring for Lay Me Down, Susan learns to love and trust again, and to confront her own demons and fears. The horse becomes a symbol of hope and resilience, teaching Susan that anything is possible with the right amount of courage and determination.
This inspiring real tale demonstrates the incredible power of horses to aid in the recovery and development of their human companions. This tale is for anyone who has felt the soothing effects of animals and the awe and wonder of developing intimate bonds with them.
Finally, Chosen By A Horse is a book that will inspire and move you. Richards' writing is forceful, honest, and personal, and she has a wonderful capacity to communicate the enormous effect of animals on our lives. Definitely a good read if you are a horse lover or someone searching for a narrative of hope and change in the face of hardship.
Joey: How a Blind Rescue Horse Taught Others to See by Jennifer Marshall Bleakley 
This horse story is an uplifting account of determination and positivity. The ranch that assisted both the kids and the animals as well as the horse is also mentioned in the book, which is not simply about a horse overcoming its difficulties. It is a narrative of redemption, showing how a small group of people's love and trust can change the course of many people's lives.
This novel stands out because of the way Jennifer Marshall Bleakley recounts the tale. She does this in a manner that makes the tale seem real and genuine by fusing her own experiences with those of the people and horses at Hope Reins.
Every major character in the story has a distinct personality and their relationships with one another are natural and believable. Involvement in the story is amplified by this.
How it portrays the relationship between animals and people is another feature of this novel that sticks out. Joey's tale serves as an example of how animals sometimes have the ability to heal and give people hope. Joey was able to reach both youngsters and adults' hearts and demonstrate to them that there is always a way ahead, despite how difficult the road may seem to be.
Healing, trust, and perseverance are the book's overarching themes, and everybody who reads it will identify with them. It is a book for everybody who has ever overcome difficulty and emerged stronger, not only animal lovers or horse fanatics. Joey's tale serves as a potent reminder that fresh beginnings are always possible and that hope and atonement are always within grasp.
A Journey Through the World of Equestrian Sports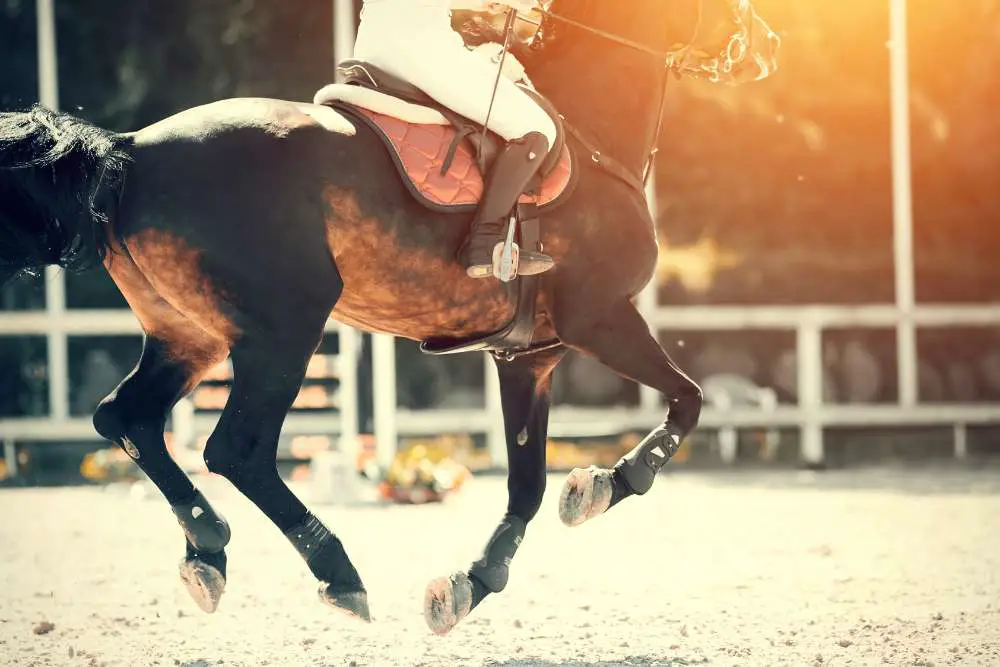 Since we are followers of equestrian competition as well as horse lovers who enjoy reading, we are always on the lookout for stories that embody the spirit of equestrian competition as well as the spirit of conquering challenges.
Equestrian sports have always inspired authors, because of their rich history and the challenges that the horse and riders have to face to succeed. These adult horse books are a must-read whether you're an equestrian enthusiast or just a fan of horse literature.
So, what are you waiting for? Get ready for an unforgettable journey through the thrilling realm of equestrian sports fiction!
"Riding Lessons" and "Flying Changes" by Sara Gruen
The two-part series "Riding Lessons" and "Flying Changes" by Sara Gruen chronicles the life of Annemarie Zimmer, a gifted rider whose career was tragically ended by tragedy. Twenty years after leaving, Annemarie and her wayward daughter Eva make their way back to her father's horse farm in New Hampshire.
In "Riding Lessons," Annemarie rekindles her romance with an ex-boyfriend while rediscovering her passion of horses and taking riding lessons once again. She has rediscovered her love for horses, but it is overshadowed by her conflicts with her daughter, who is adamant about becoming a competitive rider.
If Annemarie intends to go on with her riding career, she must face her fears and her history in "Flying Changes." In the meanwhile, her daughter's ambitions are generating conflict in the household. Despite the fact that the stories are about troubled characters, the reader will feel as if they have really been there because to the vivid and accurate descriptions of competition riding.
The series also shows how powerful love, hope, and the strength of the human spirit can be when tragedy strikes and life gets really hard.
Ambition by Natalie Keller Reinert
Then, with Natalie Keller Reinert's "Ambition: An Equestrian Novel," we go to Florida's horse country.
Jules Thornton, a young and ambitious equestrian who aspires to be a great Three-Day Event rider, is introduced in this tale.
Despite being a divisive figure in the equestrian world, Jules' stern demeanor makes it difficult for her to establish friends. When a storm strikes Florida, Jules realizes she must let go of her past and embrace a new future.
Jules finds that humans can be just as trustworthy as horses and comes to grasp the necessity of becoming not only a better horsewoman but a better person with the support of newfound friendships, a burgeoning relationship, and a fresh start.
This particular book marks the beginning of a series that explores the challenging, yet satisfying realm of professional equestrianism.
FAQs About Horse Novels
What are horse novels?
Just what are these things called "horse novels?"
Horse novels are stories that are focused around horses. Whether it is through trials and challenges, adventures, suspense, or mystery. They are horse novels aimed at readers of all ages.
Relationships between people and horses are a key theme in the literature about horses.
Adventure, overcoming challenges, facing struggles, and equine friendship are common in these stories.
Novels about horses are popular among readers of all ages.
What are some famous horse novels?
In my opinion as a horse enthusiast, the following three books are pretty well known horse novels. If you have any sort of passion for horses you probably have heard of them. These novels have all been around since way before I got into horses as a child and continue to be read today.
"Black Beauty" by Anna Sewell
"National Velvet" by Enid Bagnold
"The Black Stallion" by Walter Farley
What are the common themes in horse novels?
Horse novels often explore themes of responsibility, trust, and the bond between humans and animals. Many explore horse rescue, taming horses, horse racing, or equestrian competition, as well as themes of personal growth, self-discovery, and perseverance.
Responsibility and trust
The bond between humans and animals
Horse rescue, taming horses, horse racing, or equestrian competition
Personal growth, getting to know oneself, and not giving up
What are some horse novels for children?
There are many horse novels that are suitable for children, and these stories often aim to teach important life lessons while also being enjoyable to read. They also often come in book series. Some popular horse novels for children include the "Pony Pals" series, "My Friend Flicka", "The Pony Club Secrets", the "Thoroughbred" series, and "the Saddle Club" series.
"Pony Pals" Series by Jeanne Betancourt White
"My Friend Flicka" by Mary O'Hara
"The Pony Club Secrets" series by Stacy Gregg
"Thoroughbred" Series by Joanna Campbell
"The Saddle Club" Series by Bonnie Bryant
What are some horse novels for adults?
There are also many horse novels that are aimed at adult readers and explore deeper and more mature themes. Some popular horse novels for adults include "Seabiscuit: An American Legend" by Laura Hillenbrand, "Ride with Me" by Pam Flowers and Peggy Dmeyer, and "The Horse Whisperer" by Nicholas Evans.
"Seabiscuit: An American Legend" by Laura Hillenbrand.
"Ride with Me" by Pam Flowers and Peggy Dmeyer.
"The Horse Whisperer" by Nicholas Evans.
Conclusion 
From timeless classics that have been enjoyed for generations to contemporary must-reads and heartwarming stories, there is a horse novel to suit all tastes and interests. 
I can personally speak to the ability of horse books to take you to another place and immerse you in the compelling realm of horses, emotion and adventure. 
Whether you're a fan of action and adventure, emotional tales, or the exciting world of equestrian sports, you're sure to find a book that speaks to you. 
Question for you: Have you ever read a novel about horses that made you cry? If you did, which one and why did it have such an impact on you?
-Kacey
P.S. Did you like this article? Gallop over to:
Kacey has been riding and working with horses since 1998. She got an A.S. in Equine Industries from the University of Massachusetts Amherst, where she was also on the UMass dressage team. She was certified by the American Riding Instructors Association and is licensed to teach riding in Massachusetts. She has been a barn manager and has run a boarding and lesson barn. Kacey was a working student at several eventing and dressage barns. She has owned horses, leased horses, and trained horses from untouched to green as well as retrained racehorses. For more on Kacey, you can look at her About The Blog page.